About the Singtong Neeyom Thai Restaurant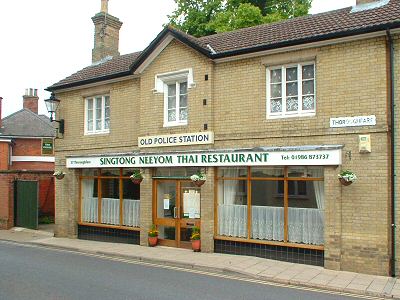 While there are many varied dishes in a Thai food menu the quality and delicacy of the food is dependent upon the skill and capability of the chef alone.
Fortunately in the Sington Neeyom restaurant the chef and proprietor Piek has both the skill and the ability from her more than 30 years of preparing and cooking her Thai food.
So as to ensure the quality of every dish served in her restaurant Piek keeps the preparation and cooking of it in her hands alone, and her personal attention extends to the selection and purchase of all the ingredients by herself from known and tried local sources on whom she can rely.
An outside catering service for functions and private parties is also available. Please contact Piek to find out more.